March 01, 2022
Taguig City - A Technical Education and Skills Development Authority (TESDA) training facility intended for powerplant operations is set to rise in Olango Island in Lapu-Lapu City, Cebu.
This was after TESDA Secretary Isidro Lapeña and SPC Island Power Corporation (SIPC) President and CEO Dennis Villareal, signed on February 14, a Deed of Donation of various powerplant equipment, materials and facilities worth P4.6 million.
Specifically, SIPC donated the Olango Diesel Power Plant for TESDA to convert into a fully equipped powerplant training facility which will be known as the TESDA - SPC Training Facility
In his message, Lapeña said that the partnership was really timely as it will help residents of Olango Island to recover from the impact of Typhoon Odette which hit the country last December 2021.
Last month, Lapeña visited the Olango Diesel Power Plant and had a meeting with Lapu-Lapu City Mayor Junard Chan, to discuss the implementation of TESDA programs in the city, and the possible ways to augment the supply of available power with solar energy after the onslaught of Typhoon Odette.
"Our partnership comes at the most appropriate time as it gives our kababayans, especially in Olango Island, the chance to bounce back from the impact of the calamity," the TESDA Chief said.
Meanwhile, according to Lapeña, the training center will offer higher level qualifications related to powerplant operations to the residents of Olango islands and nearby areas.
Lapeña added that the agency will soon process the registration of Diploma Programs such as Powerplant Technology, Electrical Engineering Technology, and Mechanical Engineering Technology.
"With the collaborative efforts and cooperation from our public and private partners, the SIPC and local government of Lapu-Lapu City, we are very optimistic that the people of Olango Island will be provided with the necessary assistance to improve their skills and obtain greater employment or livelihood opportunities in the future," he said.
For his part, Villareal said that the partnership will make the future of residents of Olango Island bright.
"I have been told that with this donation, TESDA, under its 'Abot Lahat Program', would be able to establish one-of-a-kind training facility for the people of Olango Island," he said.
Meanwhile, Chan expressed gratitude to both SIPC and TESDA for their assistance to the island especially when Typhoon Odette devastated the area last year.
"This technical training facility will be a great help to residents of Olango islands in generating more income through technical-based livelihood. This will also be an effective mean to boost the tourism industry in our city," he said.
Also present during the virtual ceremony were TESDA Deputy Director General Lina Sarmiento, TESDA Region VII Regional Director Gamaliel Vicente Jr., and SIPC Senior Vice President for Operations and Business Development Mr. Cesar Villegas. ###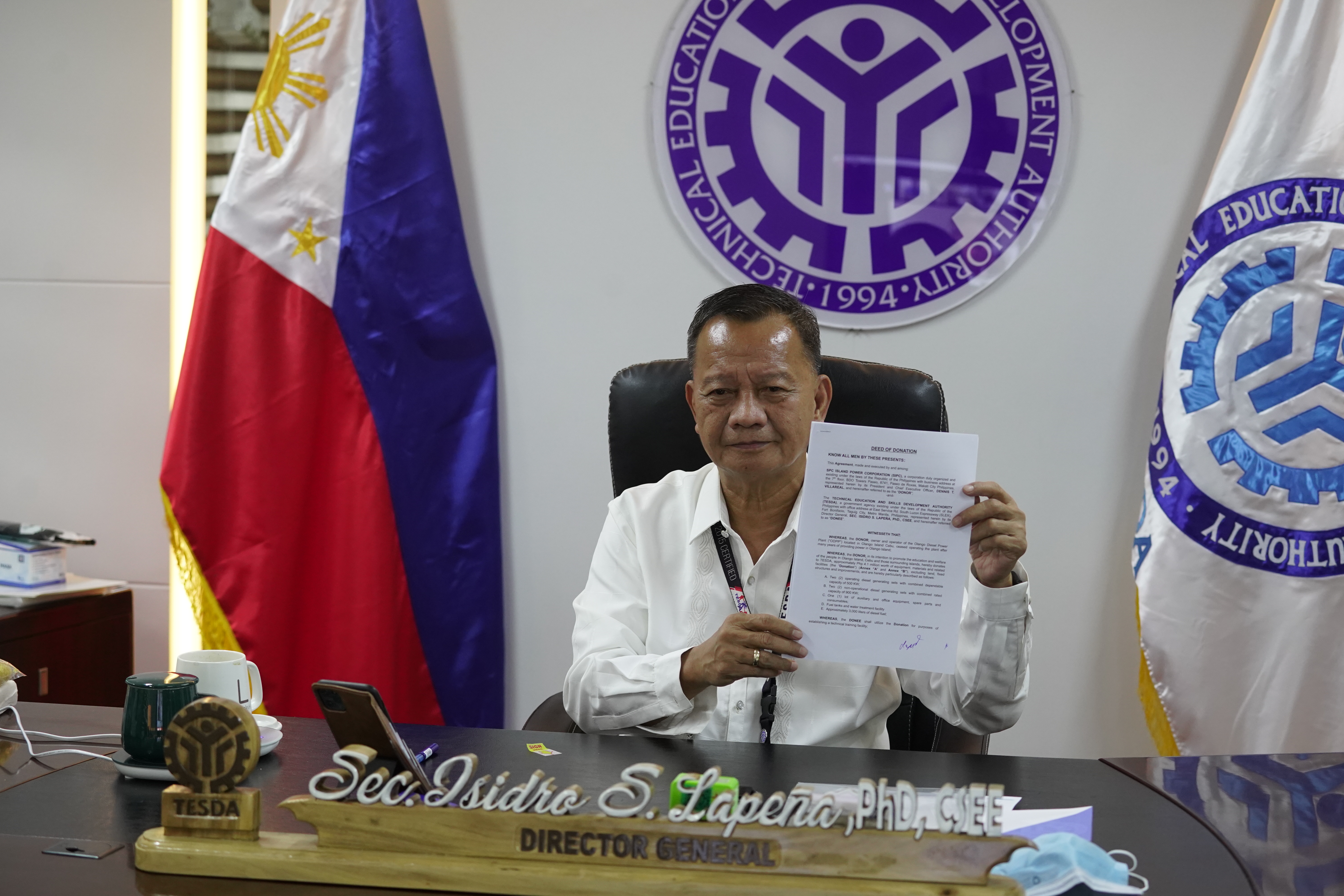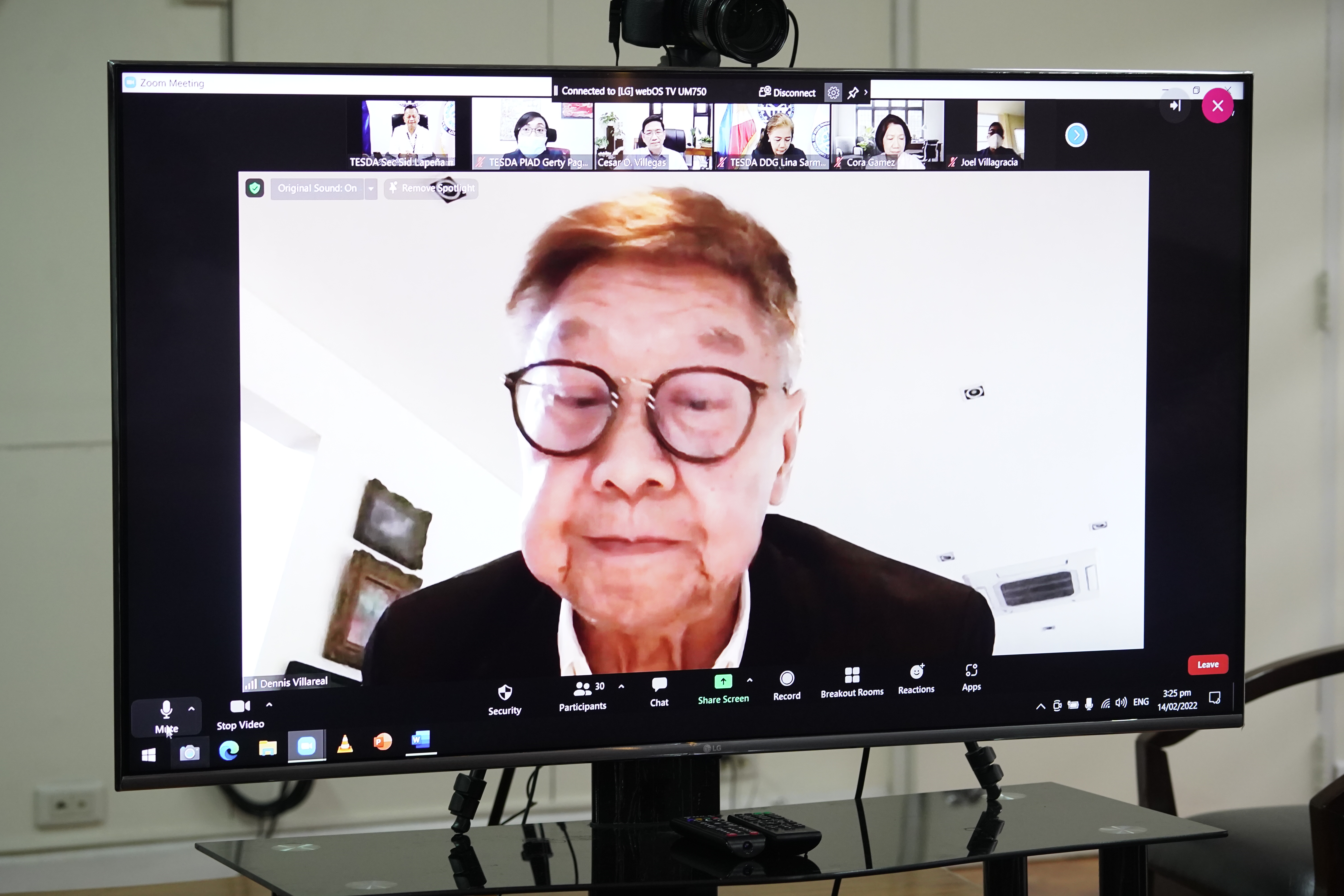 SIPC President and CEO Dennis Villareal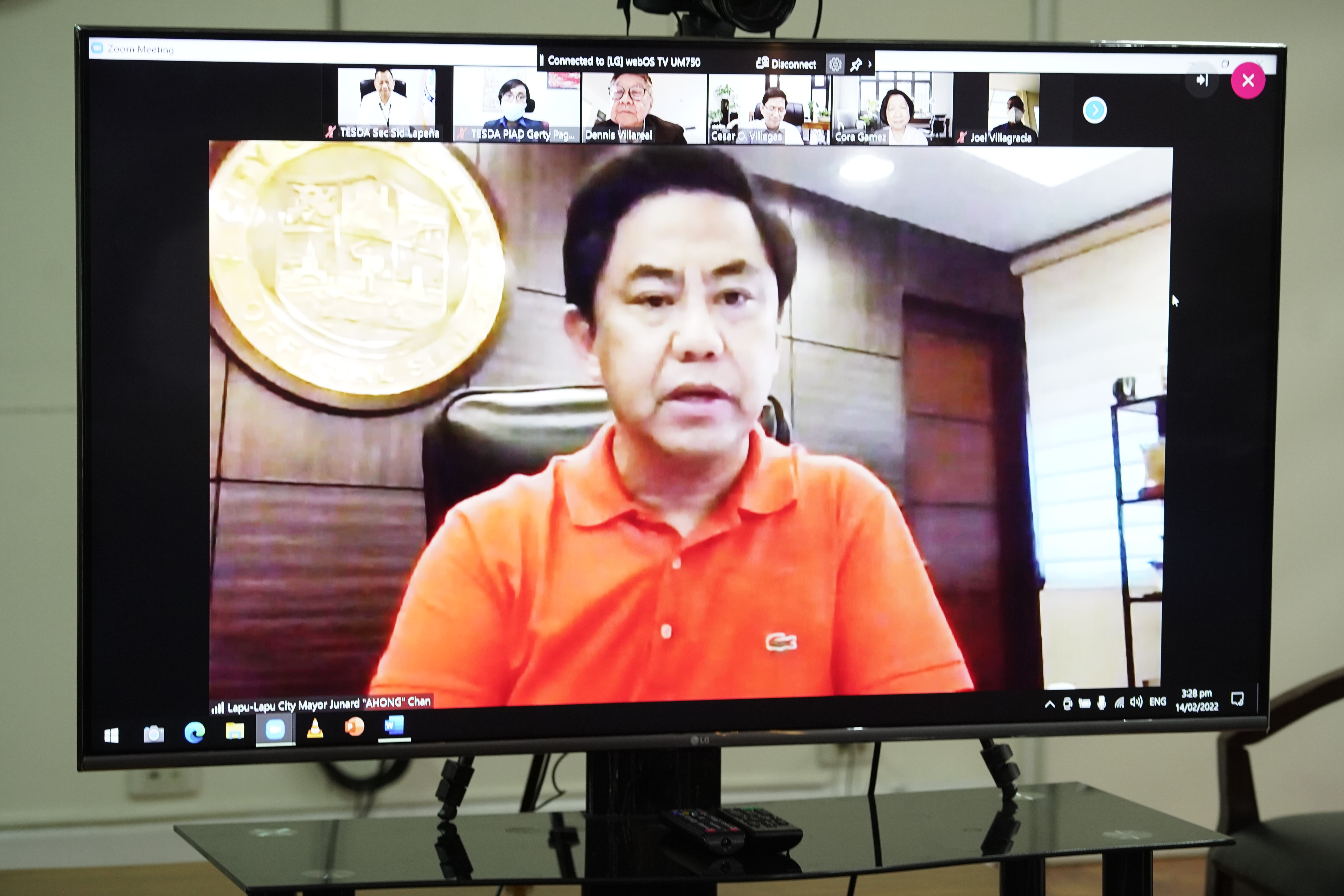 Lapu-Lapu City Mayor Junard Chan