04 March 2021
TAGUIG CITY - Special Training for Employment Program (STEP) scholars in different parts of the country have started receiving their toolkits from the Technical Education and Skills Development (TESDA).
It was after TESDA Secretary Isidro Lapeña led the ceremonial turnover of toolkits to 30 STEP scholars from National Capital Region (NCR) held here in TESDA Complex last February 10, 2021.
He said that TESDA does not only aim to train and equip Filipinos with skills they need to have a stable job or sustainable livelihood, but the agency also provides them with tools and equipment for them to use in their practice what they have learned and start earning.
"I am very happy to see all of you receiving your toolkits. I hope that you will use these to uplift your lives and help you overcome the challenges that this pandemic has brought us. Now, you can start your own livelihood and pursue a more comfortable life as envisioned by President Rodrigo Duterte," he said.
The regional and provincial offices of TESDA immediately started distributing the 128,513 starter toolkits for the qualifications under the sectors of agriculture, construction, health and wellness, and food and beverages after it was all delivered by the Philippine International Trading Corporation (PITC).
Apart from the continuous distribution of STEP toolkits in other five districts of NCR, TESDA also highlighted the distribution of toolkits for 249 STEP scholars from eight villages of Quezon City which was attended by both Mayor Joy Belmonte and Vice-Mayor Gian Sotto.
In Pampanga, TESDA-III Regional Director Balmyrson Valdez led the distribution of STEP toolkits for 121 scholars coming from two different Technical Vocational Institutions in the province.
Around 75 STEP scholars in Del Gallego, Camarines Sur also received their starter toolkits during a ceremonial turnover held at Del Gallego Central School Multi-Purpose Hall.
They were trained in Electrical Installation and Maintenance NC II, Bread and Pastry Production NC II, and Cake Making leading to Bread and Pastry Production NC II.
Meanwhile, 45 STEP scholars in Bread and Pastry Production NC II received their starter toolkits last February 17 at the Provincial Training Center of Northern Samar handed by TESDA officials.
Aside from starter toolkits, scholars were also given free training and assessment, daily allowance, and an entrepreneurial seminar.
TESDA Regional and Provincial Offices in Mindanao have also begun distributing starter toolkits for their STEP scholars.
Shielded Metal Arc Welding NC I holders in Misamis Oriental have already received their toolkits from TESDA-X last February 18, as well as STEP scholars in the town of Tubod, Lanao del Norte last February 16 which was facilitated by Lanao Norte National Agro-Industrial School.
TESDA is expecting to distribute starter toolkits to a total of 139,200 STEP 2019 beneficiaries all over the country. ###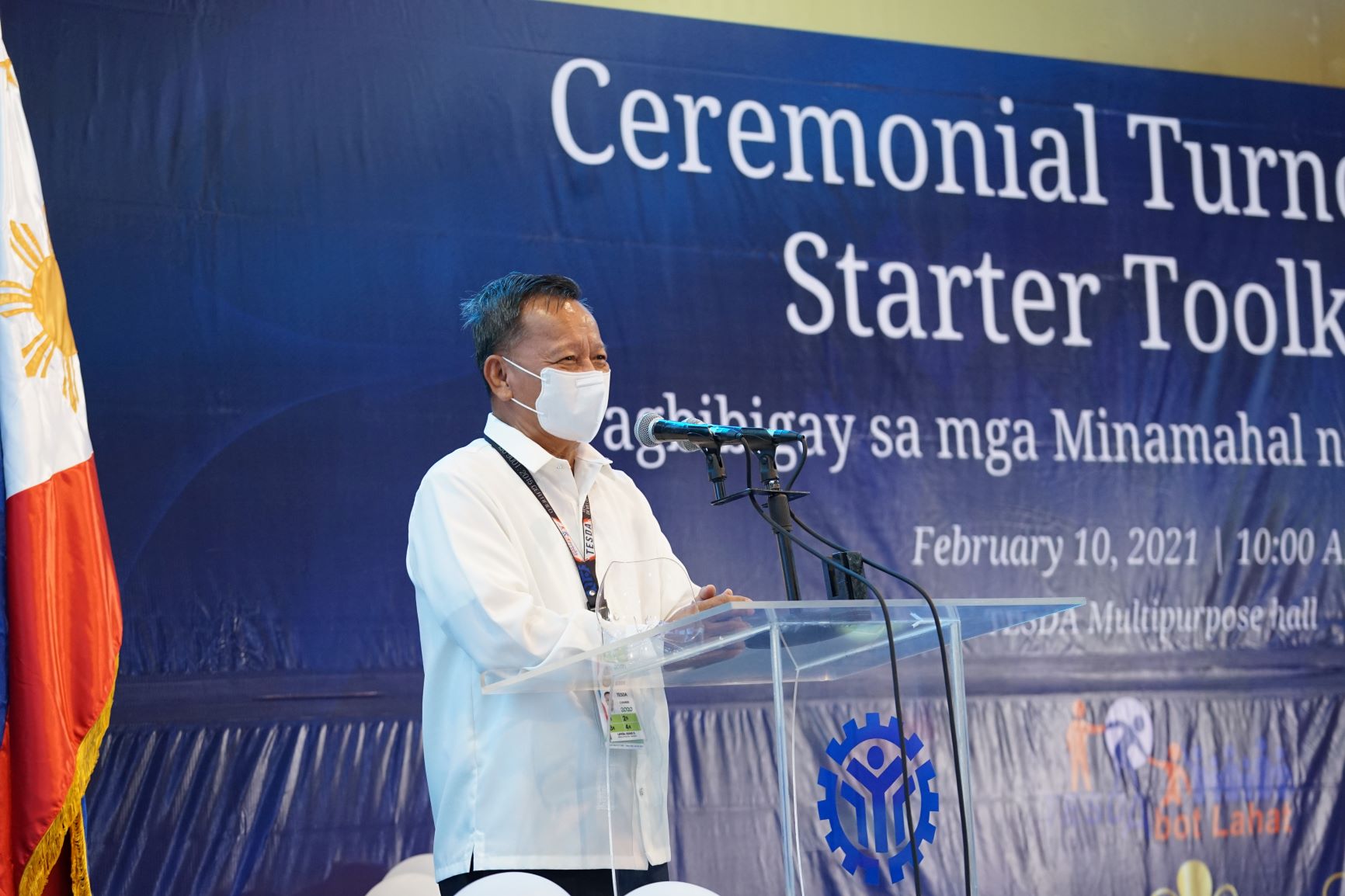 Secretary Isidro Lapeña delivering his message during the Ceremonial Turnover of 2019 STEP Toolkits in NCR.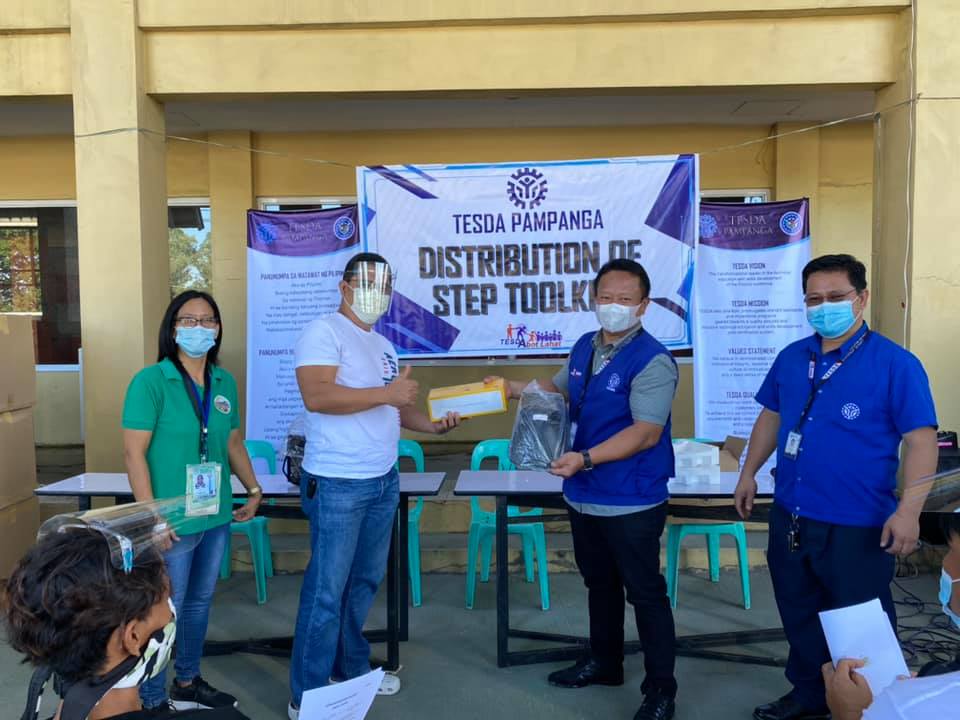 TESDA-III Regional Director Balmyrson Valdez together with TESDA-Pampanga Provincial Director Eric Ueda leading the distribution of 2019 STEP Toolkits in the province.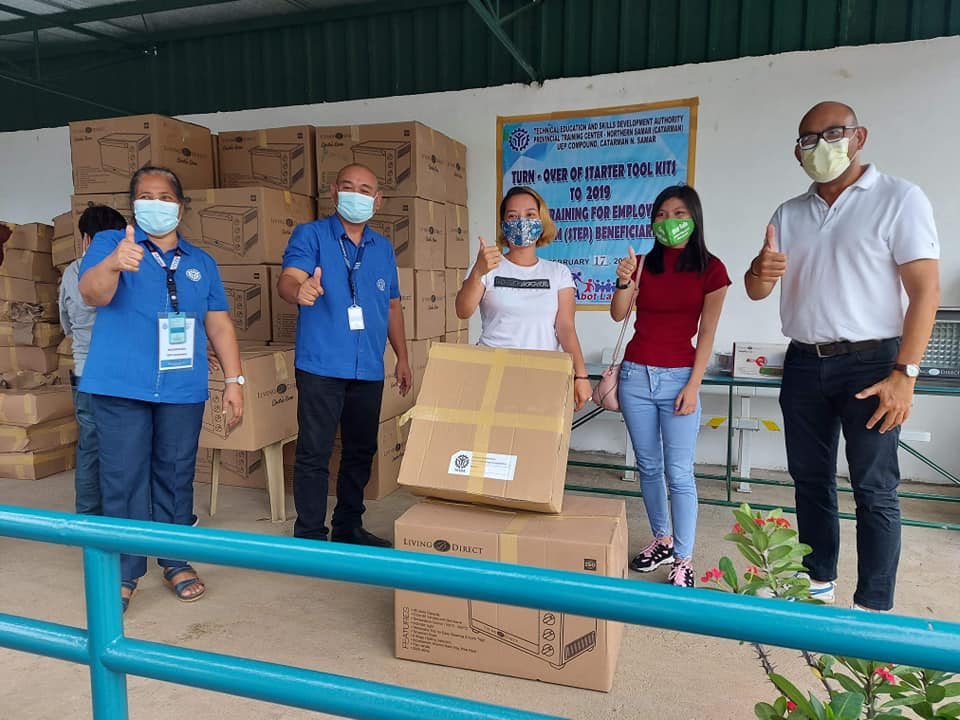 Northern Samar Provincial Training Center Administrator Luisito Ombrog together with the TESDA Northern Samar Provincial Office representative Salvacion Dato spearheading the turnover of 2019 STEP toolkits.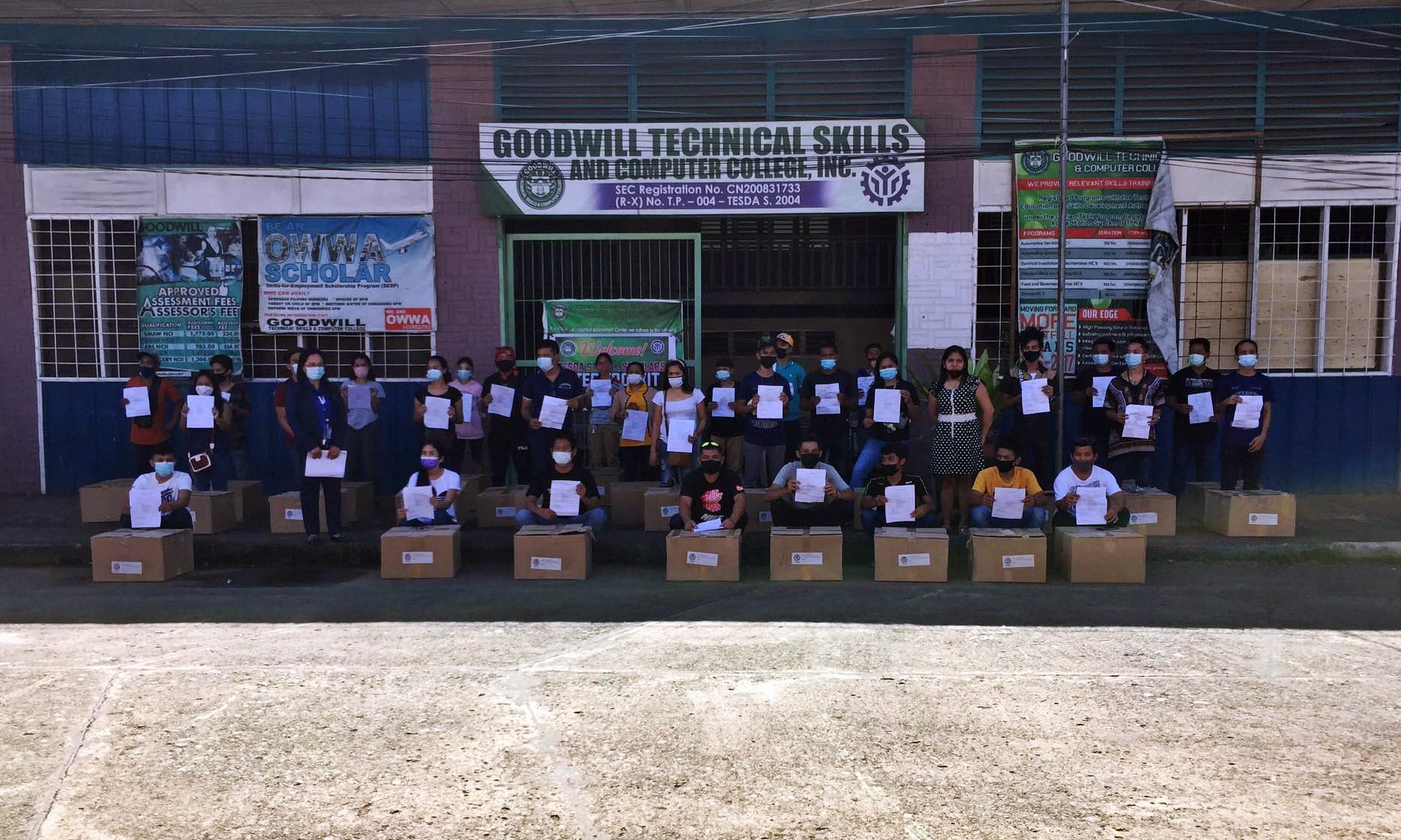 Beneficiaries of the 2019 STEP scholarship from Goodwill Technical Skills and Computer College, Inc. pose for a picture as they receive their Toolkits in Shielded Metal Arc Welding (SMAW) NC I.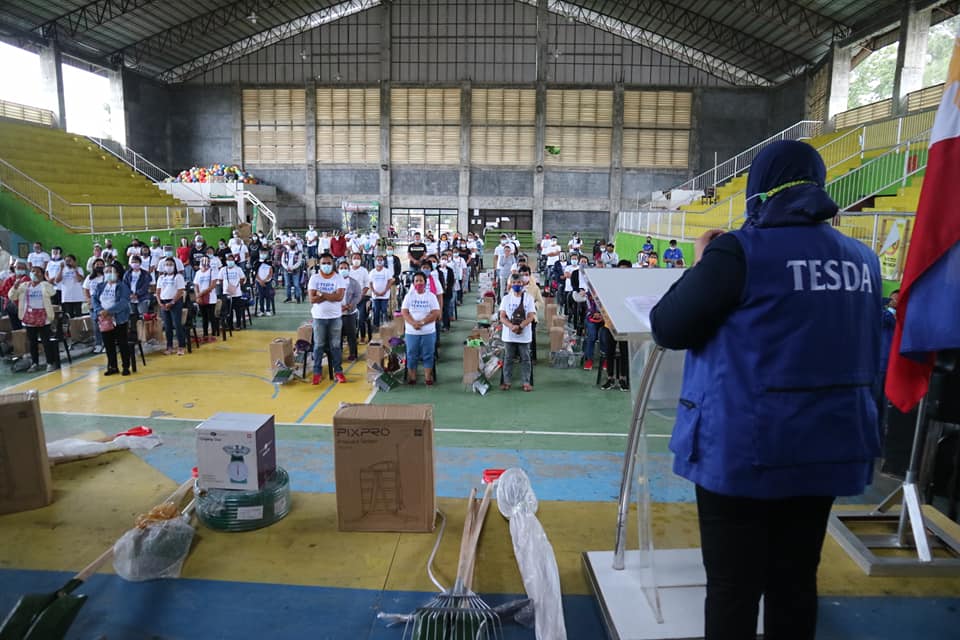 TESDA Lanao Norte National Agro Industrial School facilitating the distribution of 2019 STEP Toolkits for the scholars in Tubod, Lanao del Norte.