13 Oct 2020
TAGUIG CITY - Technical Education and Skills Development Authority (TESDA) Secretary Isidro Lapeña made a surprise visit and inspection during the assessment of Overseas Filipino Workers (OFWs) at the TESDA Women's Center (TWC) and at the Southern Institute of Maritime Studies (SIMS) in Manila.
OFWs need to undergo skills assessment before they can acquire their National Certificate (NC) which is one of the requirements for their deployment abroad.
Lapeña explained that he wants to see to it that everything goes well for the OFWs who are one of the agency's special clients.
"All we want for our OFWs is for them to finish complying with all their requirements so they can work, earn, and provide the needs of their families, especially that we are still recovering from this pandemic. We are here to make sure that they are all well taken care of," he said.
For the initial run of actual face-to-face assessment, 9 outbound workers are being assessed in TWC who are graduates of Domestic Work, while there are 20 graduates of Ships Catering being assessed at SIMS. They all registered through the TESDA App or the TESDA Website and are being assessed under the Certification and Assessment for Certified Workers (CACW).
The CACW program aims to provide free assessment services for workers/industry practitioners/professional/ career shifters, prospective industry assessors, PWDs, public utility vehicle (PUV) drivers, trainers of private and public technical-vocational institutions (TVIs), and OFWs.
To avail the said program, the candidate-applicant must submit the duly accomplished application form, Self-Assessment Guide, three (3) 2x2 passport size pictures, color, white background with name written at the back, OEC of previous employment, contract, or certificate of employment from the employer or deployment letter from the manning agency, and sea-service (for seamen).
Meanwhile, OFWs for first deployment are required to submit a job-order, contract or deployment letter from the manning agency, or certificate from their employer. Applicants may ask for the application form and list of requirements in all TESDA-accredited Assessment Centers or at the nearest TESDA Provincial Office.
It can be recalled that the Inter-agency Task Force on Emerging Infectious Diseases (IATF-EID) previously allowed the conduct of face-to-face assessment only in MGCQ areas. Lapeña requested the IATF through a letter, to allow face-to-face assessment in areas under GCQ especially where OFWs stay while complying with all their requirements.
As a result, the IATF-EID decided to allow it through Resolution No. 78 issued last Friday, October 9, 2020.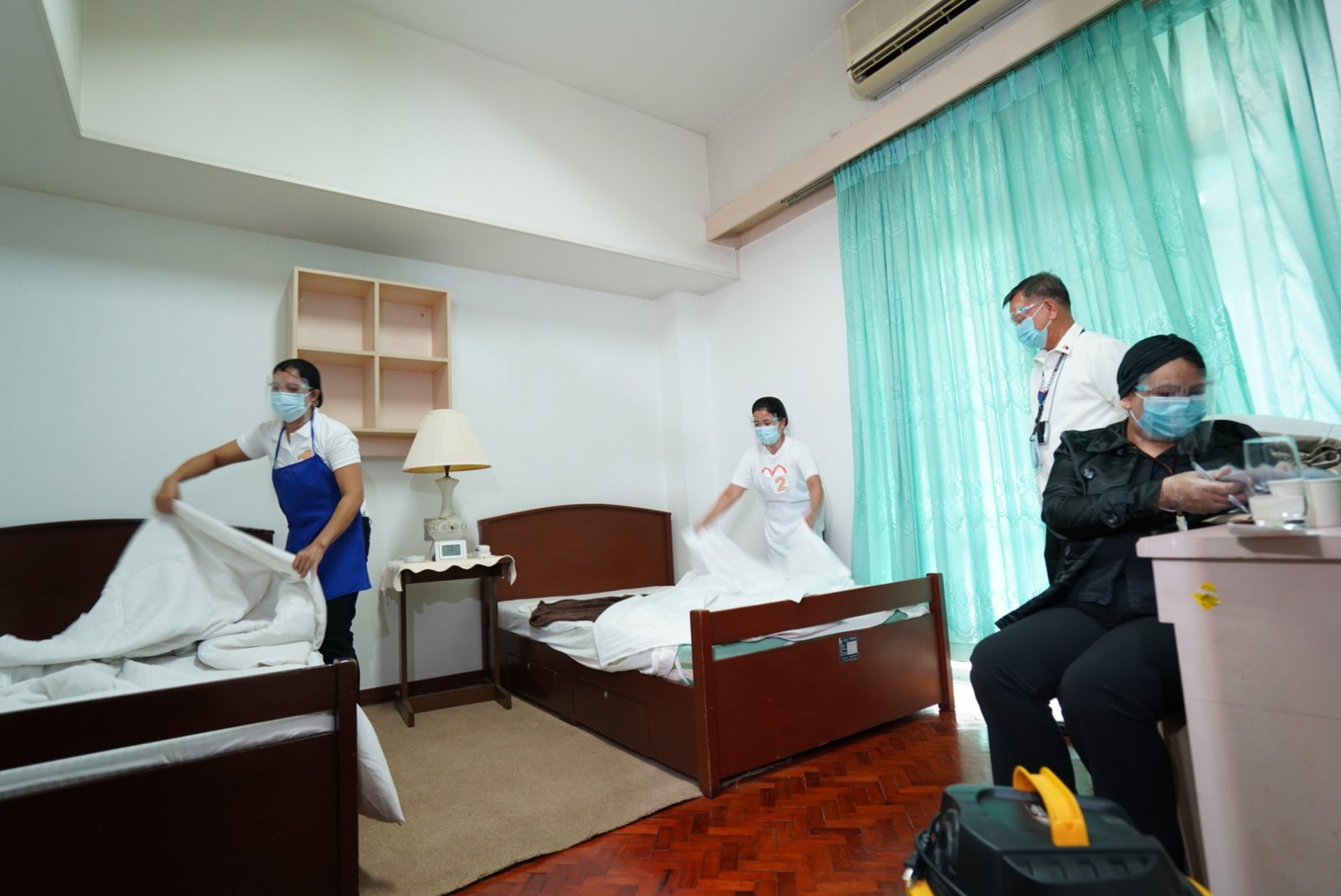 Secretary Lapeña witnessing Domestic Work assessment of OFWs at TESDA Women's Center in TESDA Complex, Taguig City.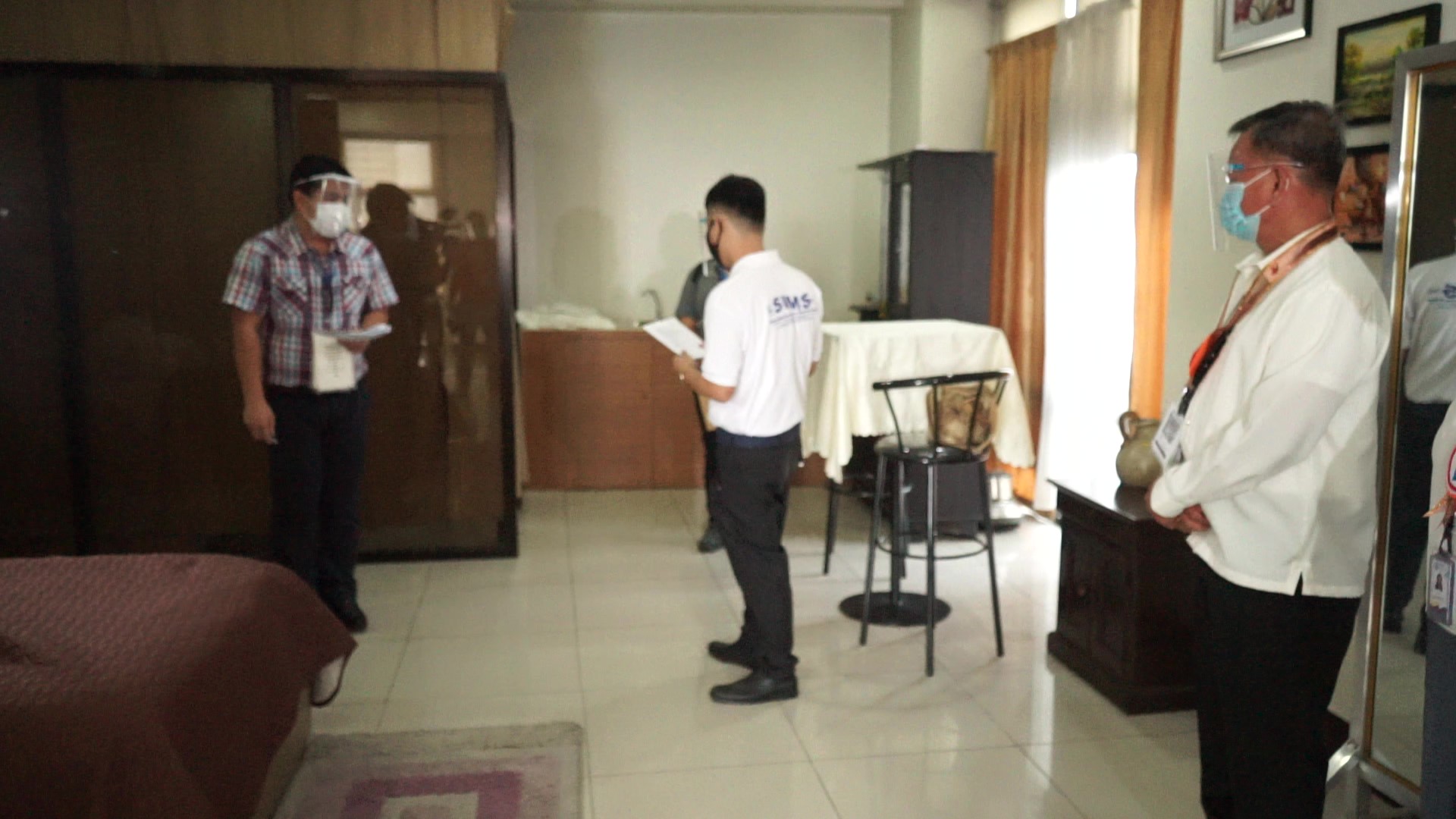 Secretary Lapeña visiting Ships Catering assessment of OFWs at Southern Institute of Maritime Studies in Ermita, Manila.