TAGUIG CITY - The Technical Education and Skills Development Authority (TESDA) and Bizooku Philippines took their partnership to the next level as both inked another memorandum of agreement (MOA) here on Wednesday, September 23.
The MOA aims to create a platform that will provide job opportunities for TESDA graduates, signing them up across various industries and to make it easier for customers to book services from verified TESDA service providers.
In his message, Bizooku Philippines President Alejandro James Chongbian expressed his gratitude to TESDA for having them as a partner in extending more services to the public.
"We are honored to develop a service booking platform that gives TESDA graduates an opportunity to earn and provide for their families. Together we can make a difference and make a direct contribution in rebuilding our economy," he said.
Last year, Bizooku also made a partnership with TESDA to create the TESDA App serving as an information and e-learning platform for Filipinos which is now approaching 100,000 downloads and over 600,000 engagements.
Meanwhile, TESDA Secretary Isidro Lapeña reiterated TESDA's commitment not only to train, but also to provide TESDA graduates the employment or livelihood opportunities.
"We, at TESDA, make sure that the skills we teach are beneficial to our graduates, to help them start a business, find a job, or have the knowledge and skills to shift towards a new career path," he said.
Through the signed MOA, skilled and trained workers who are holders of TESDA National Certificate may offer their services to the public using a software technology to be developed by Bizooku Philippines.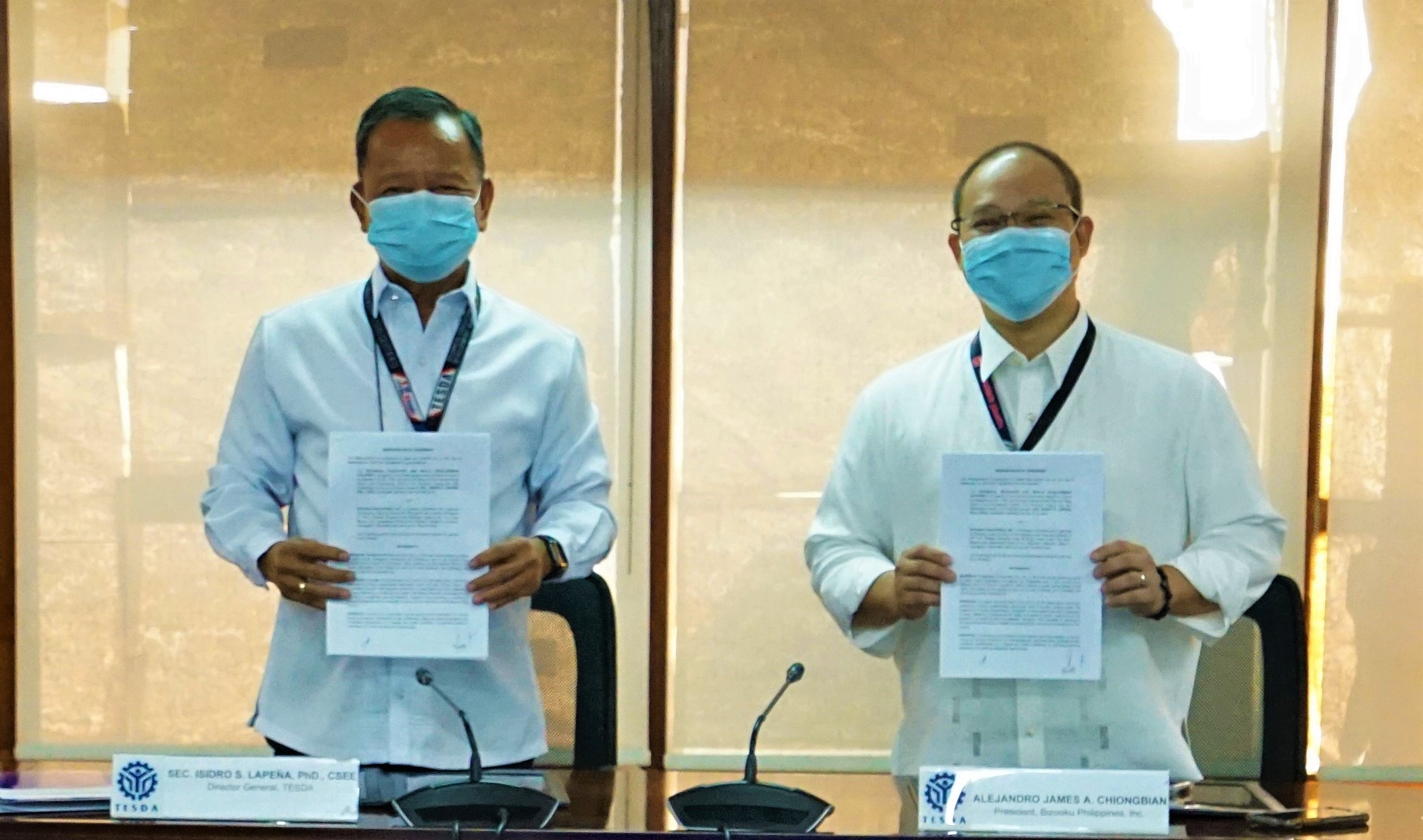 Secretary Isidro Lapeña and Bizooku President Alejandro James Chiongbian after signing the Memorandum of Agreement.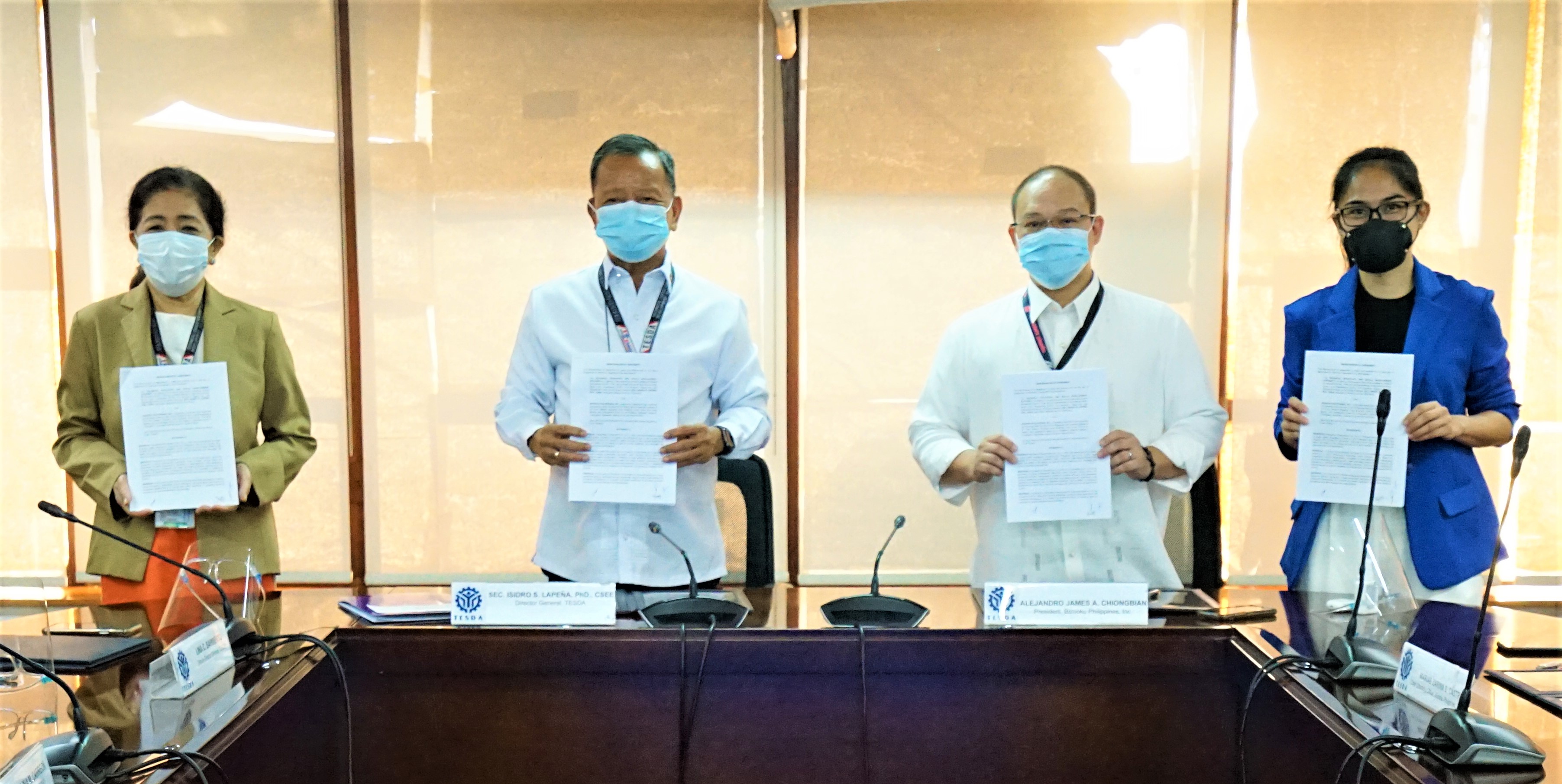 (From left to right) TESDA Deputy Director for Operations Lina Sarmiento, TESDA Secretary Isidro Lapeña, Bizooku President Alejandro James Chiongbian, and Bizooku Philippines Chief Operating Officer Mariae Zarina Castro showing the signed agreement between the two parties.